COLLEEN MAREA QUINN, ESQ.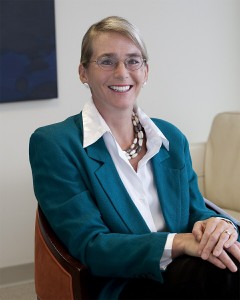 Personal Injury & Employment Law
Locke & Quinn
4928 West Broad Street
P.O. Box 11708
Richmond, VA 23230
Direct Dial (804) 545-9406
Main (804) 285-6253
Telefax (804) 545-9411
E-mail: quinn@lockequinn.com
http://www.lockequinn.com
Colleen Marea Quinn is a director and equity owner in the law firm of Locke & Quinn, has achieved an "AV" rating, the highest given, by Martindale Hubbell, was selected as a "Leader in the Law" by Virginia Lawyers Weekly in 2009, a "Super Lawyer" by Richmond magazine in 2010, 2009, 2008, 2007 and 2006, and "Legal Elite" by Virginia Business magazine in 2005. She also is the Director of the Women's Injury Law Center. Litigating cases since 1989, Ms. Quinn represents clients in all aspects of personal injury including motor vehicle accidents, premises and product liability cases, assaults and batteries, sexual assaults, wrongful deaths, industrial accidents and complex actions. She is especially familiar with serious injuries including sexual assaults, head injury or traumatic brain injury (TBI) cases as well as spinal cord injury cases. Ms. Quinn brings a rare blend of prior experience in insurance defense and coverage issues and ongoing practice in employment law to her personal injury practice.
Ms. Quinn received her J.D. from the University of Virginia in 1988, and her B.A. from William and Mary. Upon law school graduation, Ms. Quinn served as Judicial Clerk to the Honorable Harry L. Carrico, Chief Justice of the Virginia Supreme Court. She is a member of the Virginia Trial Lawyers Association, having served on its Board of Governors. Within the VTLA, she serves on the CLE, Insurance and Amicus Committees, and has prior service as Co-Chair of the Diversity Committee, as Chair of the Employment Law/Civil Rights Section, and on the Convention Committee. She regularly speaks to and trains both lawyer and non-lawyer groups. In addition to the VTLA, she has served as a faculty member and program moderator on CLE Committees for the Richmond Bar and Virginia State Bar since 1997. Her other associations include the American Association for Justice, Virginia Bar Association, and the Metropolitan Richmond Women's Bar Association. Ms. Quinn is admitted to the practice in all state and federal courts in Virginia.
A strong believer in community involvement, Ms. Quinn devotes time and energy to various civic activities such as the YWCA (serving on the Advisory and Nominating Committees, as Chairperson of the Personnel Task Force, and as a former Board member and Board President) and Leadership Metro Richmond (of which she is a 1996 graduate). She teaches aerobics, has coached soccer and Destination Imagination, and is otherwise busy as the mother of twin boys. In 1999, she received the "Top Forty under 40" award from Inside Business Magazine for her civic involvement and professional achievements.